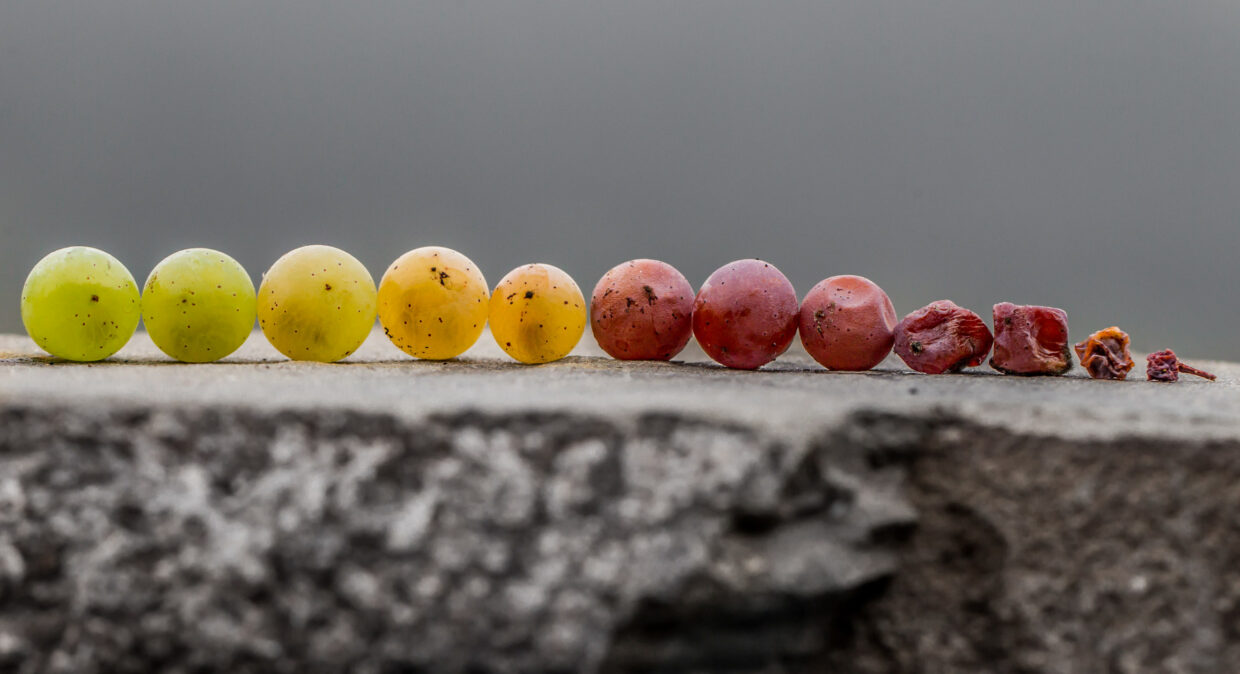 Questions & Answers
The FairWineAward is the first and only international competition for forward-looking and environmentally friendly wines. Against the backdrop of climate change, it is important to select future-oriented grape varieties that are particularly well adapted to the respective market and environmental conditions and allow for a natural, environmentally friendly, sustainable and culturally valuable wine production. The FairWineAward promotes qualitative competition among producers and puts their wines in the social spotlight.
One of the central concerns of the FairWineAward is to create transparency and comparability with regard to quality. Each participant thus receives an objective quality assessment of their wines from independent experts. In addition, the competition offers the opportunity to increase one's own awareness.
As a new international wine fair, EUROVINO focuses on sustainability. It is therefore only natural that the FairWineAward is presented at EUROVINO. In addition, EUROVINO and FairWine support each other's activities as partners and are both committed to sustainable development in the wine sector. The next award date is from 3. – 4th of March 2024, more info at www.eurovino.info.
All wines that fall into one of the following categories:

Resistant grape varieties that were officially approved with resistance properties after 1992.
Grape varieties from new breeding after 1900, also with PIWI characteristics.
Wines from sustainable production, all grape varieties are permitted.
Historic grape varieties that were known and described as grape varieties before 1900, under 1,000 hectares of vines.
Of course, several wines can be registered by one producer. For five wines we grant a discount of 5% (on the total price); for 6 wines and more we grant a discount of 10% (on the total price). However, the registration of a wine must be done individually.
3 bottles must be submitted for each wine registered. Here, one bottle is the test bottle, one bottle serves as a counter bottle in case a qualitative check is necessary and one bottle is intended for a possible final tasting.
For organisational reasons, bottles cannot be returned.
You are welcome to send us an email or contact us by phone at +49-221-79005617 or +49-160-5399934.
The closing date for registration is 25 January 2023.
Data of wines already registered can be corrected or changed at any time until the closing date. To do this, simply go back to the login screen and enter the wine under the registration number and then change it.
Please enter the available data. We will check the practicability and, in case of doubt, contact you again.
The evaluation of the wines is carried out by an independent expert jury consisting of experienced wine experts and scientists under the direction of Dr. Hermann Pilz.
All award-winning wines of the Spring Awards will be presented at the new wine trade fair EUROVINO in Karlsruhe (from 3. – 4th of March 2024) will be presented in a tasting zone and awards will be presented to the winners.

The award-winning wines from the Autumn Award will be presented in a separate event format. Information on this will be announced as known.
All producers of award-winning wines will be personally invited to the award ceremony.
There will be extensive coverage of the FairWineAward in both the German and international wine press as well as social media (Facebook, LinkIn, Instagram). Likewise through the network of EUROVINO.